Recent News
Future of CPA, an interview by ACCA magazine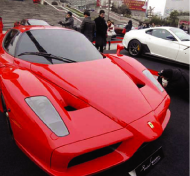 "Jerry Chang, managing director of Barons & Company, an international headhunter for senior accountancy role, says the industry will enjoy 'stable growth' in 2001.
'As the market is good and they earn more profits, employers prefer to use more money to upgrade their staff and hire accountancy professionals with higher qualifications. For example, they will hire a CFO to replace a financial controller,' Chang says.
Job opportunities will also flourish for junior accountancy roles, he adds: 'With the market being good, more people will change jobs. The flow means that there are more opportunities'.
Quote of the ACCA monthly magazine March 2011
Download full size article